תנאי שימוש
קופות ממוחשבות
חכמות
תנאי שימוש
קופות ממוחשבות
חכמות
Privacy Statement
Terms & Conditions
Website Disclaimer
Privacy Statement
AccuPOS Point of Sale Privacy Statement
Thank you for visiting www.AccuPOS.co.co.il (our "Site"). We appreciate the opportunity to interact with you on the Internet about our POS Software and are committed to protecting and safeguarding your privacy. The purpose of this Privacy Statement is to inform you about the types of information we might collect about you when you visit our Site, how we may use that information and whether we disclose that information to anyone.
What Information We Collect and How We Use It Any information we collect on our Site generally falls into the Personally Identifiable Information category.
Personally Identifiable Information This refers to information that lets us know specifically who you are. In general, you can visit our Site without telling us who you are or revealing any Personally Identifiable Information.
Sharing Your Information Except as disclosed in this Privacy Statement, we do not sell, trade, rent, or otherwise retransmit any Personally Identifiable Information we collect online unless we have your permission. Any Personally Identifiable Information you provide to us will be used for your purchases and retained in hard copy form of the original invoice as well as within our database system, which generates our invoices. AccuPOS may use any information (names, email addresses, etc.) gathered within our website for promotional use.
From time to time, we may be required to provide Personally Identifiable Information in response to court order, subpoena, or government investigation. We also reserve the right to report to law enforcement agencies any activities that we in good faith believe to be unlawful. We may release Personally Identifiable Information when we believe that such release is reasonably necessary to enforce or apply our Limited Warranty or to protect the rights, property, and safety of others and ourselves.
Links To Other Web Sites Links to third-party Web sites may be provided solely for your information and convenience, or to provide additional information for various other goods and services. If you use these links, you will leave our Site. This Privacy Statement does not cover the information practices of those Web sites linked to our Site, nor do we control their content or privacy policies. We suggest that you carefully review the privacy policies of each site you visit. AccuPOS Point of Sale collects visitor data to serve its visitors' future browsing with ads via the use of cookies and third party vendors such as Google. Third party vendors, including Google, may show our ads on sites throughout the internet. Third party vendors, including Google, may use cookies to serve ads based on a user's prior visits to our website. Users may opt out of Google's use of cookies by visiting the Google advertising opt-out page. Changes To This Statement Any updates or changes to the terms of this Privacy Statement will be posted here on our Site and the date of the newest version posted below. Please check back frequently, especially before you submit any Personally Identifiable Information at our Site, to see if this Privacy Statement has changed.
By using our Site, you acknowledge acceptance of this Privacy Statement in effect at the time of use.
Contact Us If you have any concerns about our use of your information or about this Privacy Statement, please send us a message using this Contact Form. We will make every reasonable effort to address your concerns and remedy any problems you bring to our attention.
This Privacy Statement was last revised on May 30, 2014.
Terms & Conditions
Website Disclaimer
מוכנים
לשדרג
את העסק עם קופות ממוחשבות חכמות?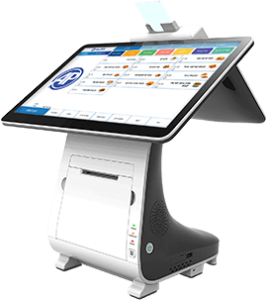 אנחנו מזמינים אתכם להכיר את AP מבית אקיופוז ולהצטרף למאות עסקים שמנהלים מערך מכירות מתקדם, חכם וטכנולוגי – ורואים תוצאות בשטח.